press
"Yaged, the prolific and provocative author of the award-winning Hypocrites & Strippers, Mates and
Never Said
,
tears open her characters through language."
​ -Robert Viagas
​
"Kim Yaged's Never Said gets the spot before closing, deservedly; this broad, very funny comedy is the most satisfying item on this particular bill." ​-NYTheatre.com
​
"Ultimately it is Yaged's writing and ideas that hold center stage."
-Michael L. Greenwald
​
​"Brilliant."
-Gwyn McAllister, Playwright
​

"I love her play Vessels."
-Brenda McFarlane, Director

"Clever and honest."
-Liz Keifer, Actress, Guiding Light
​​
​"America is a pageant, a celebration of diversity in America. It focuses on the interactions of all the different groups that make up America today and how perceptions and misconceptions fuel the way Americans interact as a whole."
​-Professor Renee Charlow, Bowie State University
​
​"People love its hilarious and clever tone, and it is one of the funniest shorts in our short film program line-up for sure."
-Huei-Yin CHEN, Women Make Waves International Film Festival
​
Powered by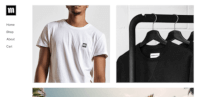 Create your own unique website with customizable templates.